Before you start taking ZEPOSIA, two routine tests are required. If you have a history of certain eye conditions (macular edema or uveitis), or diabetes, you may also need an eye exam. Let your healthcare provider know if you've had some of these tests within the last six months—they may not need to be repeated:
Blood work
Including complete blood count and liver function tests.
An electrocardiogram (ECG)
A common test that uses small sensors to monitor your heart and makes sure it's working normally before you start treatment.
Tell your UC healthcare provider about all the medications you take, have recently taken, and if you've had chickenpox or received the chickenpox vaccine. You may be asked to do a blood test for the chickenpox virus. You may need to get the full course of the vaccine, then wait 1 month before taking ZEPOSIA.
These tests can be completed at your home, if you're eligible.‡ ZEPOSIA 360 Support can help schedule them
Out-of-pocket costs may be eligible for reimbursement. There may be costs associated with some of the routine medical tests, but depending on where these tests take place, eligible, commercially insured patients may qualify for reimbursement. Additional eligibility requirements and terms & conditions apply. Please click here for more information
The ZEPOSIA Prescribing Information does not require ongoing lab monitoring unless indicated by your healthcare provider.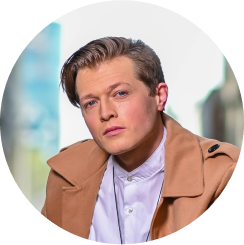 Once I was prescribed ZEPOSIA, ZEPOSIA 360 Support arranged for a clinician to come to my house to do all the necessary tests.‡
—Trey A real ZEPOSIA patient compensated for his time.
See Trey's story
Patient must have a valid prescription for ZEPOSIA for an FDA-approved indication. Patients are not eligible if they have prescription insurance coverage through a state or federal healthcare program, including but not limited to Medicare, Medicaid, Medigap, CHAMPUS, TRICARE, Veterans Affairs (VA), or Department of Defense (DoD) programs, or reside in Rhode Island. To receive the In-Home Medical Services Program, the prescriber must request in-home assessment assistance through the ZEPOSIA 360 Support program. The patient's insurance will not be billed, and the patient will not be responsible for any out-of-pocket costs. Patients who move from commercial plans to state or federal healthcare programs will no longer be eligible. The program cannot be combined with any other offer, rebate, coupon, or free trial. The program is not conditioned on any past, present, or future purchase, including refills. Only valid in the United States and US Territories. Void where prohibited by law, taxed, or restricted. The program is not insurance. Bristol-Myers Squibb Company reserves the right to rescind, revoke, or amend this program at any time without notice. Other limitations may apply.