Connecting with a Support Coordinator
Once you're prescribed ZEPOSIA, a Support Coordinator will contact you to welcome you to the program and guide you through the support offerings. If you haven't heard from a Support Coordinator, reach out to your healthcare team to ensure that your Start Form (your ZEPOSIA prescription) was submitted to ZEPOSIA 360 Support.
Our Support Coordinators can:
Help navigate your insurance benefits*
Assist you in exploring available support and savings options
Arrange for eligible, commercially insured patients to get ZEPOSIA in the event of delays or issues with insurance coverage
Assist eligible, commercially insured patients with scheduling the routine tests needed to start ZEPOSIA
Additional support team members are also available to answer questions about ZEPOSIA and provide helpful resources.
1-833-ZEPOSIA (1-833-937-6742), Monday to Friday, 8 AM – 8 PM ET.
The accurate completion of reimbursement- or coverage-related documentation is the responsibility of the healthcare provider and patient. Bristol Myers Squibb and its agents make no guarantee regarding reimbursement for any service or item.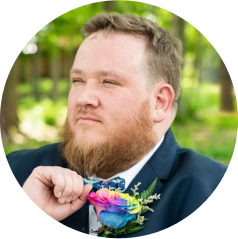 It was so helpful to have a Support Coordinator help me get started on ZEPOSIA.
—Jon
A real ZEPOSIA patient compensated for his time.
See Jon's story